Dried Stevia Leaves – Best Substitute of Sugar
Size: 200 grams

Organically farmed

Naturally dried

Substitute of sugar

Sweeter than sugar

Preferred by health conscious people
Stevia leaves are more effective sweetener than sugar. If you want to add in any food recipe sweetness, color, moisture, caramelization, aroma and volume, use stevia in conjunction with a thickener or bulk ingredient. To get the best result, it is advisable to process the dried leaves into a form suited for the application.
Ground stevia works well in baked goods. Stevia extract provides a boost to glazes, and stevia syrup works as a finishing ingredient.
How to use?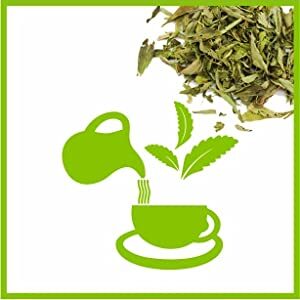 Boil The Leaves
First, crush some Stevia leaves as per your need. After that boil them in water, milk, tea, etc. You can also put the crushed leaves directly into food and beverages.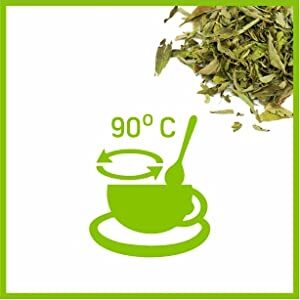 Mix Well
Secondly, filter the water, milk, tea or other beverages in which Stevia leaves are boiled. Leave the liquid to cool and stir it properly so that it mixes well.
Ready To use
Finally, Your beverage is ready to drink. It is sage for all age groups and also used in everyday cooking instead of using sugar.
Pure Stevia Leaves
Stevia leaf extract comes from the stevia plant which is much sweeter than sugar.

Stevia leaves contain various vitamins and minerals, like vitamin C and A, zinc, magnesium, and iron.

It is unprocessed dried leaves and does not contain pesticides or other harmful chemicals.
Advantages of Stevia Leaf
It helps in regulating blood sugar and lowering down sugar levels.

It also prevents tooth cavities happen due to the use regular use of sugar.

It helps to reduce calories, also curbs tobacco and alcohol cravings.